Personal Trainer Job in New York, NY
Posted 4/22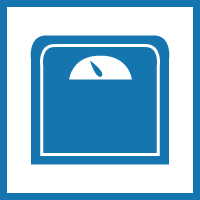 Marc's goal is weight loss
Marc is a 18-30 year old looking for a weight loss trainer who is willing to meet ["mornings"].
Apply for Job
Job Details
Start Date
As soon as possible
Preferred Time of Day
["Mornings"]
Additional Job Information
Apply to become a personal trainer to help this client, and other clients, in your local area.
Create individualized training programs consistent with each clients' personal training and exercise goals.
Advise clients on ways to improve their fitness outside of private sessions, which could include but is not limited to, meal plans and supplemental exercises.
Set your own hours.Spend more time training and less time on marketing, scheduling, and billing.
Set your own rate (most trainers charge between $35-70/hour).
Qualifications
A passion for fitness and helping others.
Current certification from a nationally recognized certifying body or comparable experience.
Experience developing successful fitness programs for all ages and fitness levels.
Outstanding communication skills.